Testimonials
Discover what our patients have to say regarding their office visit, surgical experience or recovery process. We also encourage our existing patients to share their own experience!
I began experiencing pain in my buttocks in 2015-2016 especially after working in the yard, bending over a lot. Sitting for a long time, driving, lying in certain positions and eventually standing and walking was painful. I finally went to an orthopedic doctor in the fall of 2016 and after getting an MRI the doctor referred me to their physiatrist to have epidural injections. I had two rounds and they didn't help. I had noticed on the MRI report (always get a copy of your test results) that I had a Tarlov Cyst but the three orthopedic doctors I saw didn't feel it was causing my pain. I started researching Tarlov Cysts and knew that was the cause of my pain. I immediately found Dr. Feigenbaum's website. After reading his bio, testimonials and how they can easily accommodate out of town patients I felt confident in contacting their office. The staff is caring and compassionate. Dr. Feigenbaum's special expertise in removing Tarlov cysts is phenomenal. He truly cares about helping patients get their lives back with relief from the pain. I had surgery to remove 6 Tarlov cysts in May of 2017. I am so glad I did. It took a while for the nerve pain to subside as a result of the surgery, which is normal. I don't have the pain I was experiencing prior to surgery. Sitting for a long time can still cause discomfort but I'm not complaining. After surgery I sent all three orthopedic doctors a letter about my experience along with my surgical report. One of them called me to ask more about the surgery and at the end of the conversation said he was sorry. Doctors need to be educated about Tarlov Cysts! Don't let them tell you it's in your head or you'll have to live with it on pain medicine. Please make an appointment with Dr. Feigenbaum. He is a blessing. Thank you Dr. Feigenbaum.
It's been 16 months since my Tarlov Cysts surgery with Dr. Feigenbaum. I had 7 of them. I'm finally able to walk more than 2 houses down and back. After adding a house or 2 every few days I can almost walk around the block. If nothing else it's helping me with my stamina, strength and is just lovely to be out. Dr. Feigenbaum, please except this heartfelt thank you for the surgery, giving me my life back and everything you did for me afterwards. Dr. Feigenbaum is a gift to us all with this horrible debilitating disease.
Rhonda T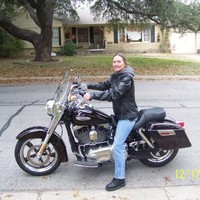 I guess the symptoms started about three years ago and I wrote them off to old age and due to some construction accidents from years ago. I first noticed the back of my thighs cramping badly when I walked upstairs. I didn't realize it was a symptom, but when sitting for very long like during meetings and training, I became extremely agitated from the pain in my low back. I think I may owe some apologies for the training reviews I wrote during this time. People don't enjoy much while they're in pain. My pain escalated, and walking upstairs or up a slight incline would reduce me to tears; there are a lot of inclines and stairs in construction. I escalated to the point where I could barely walk. I kept getting more and more symptoms: chronic nausea, chronic diarrhea then chronic constipation, and my blood pressure was over 200 at times; I couldn't urinate very effectively; sitting and standing were impossible. I went to two different orthopedic doctors and two different Primary Care Physicians. I was told I might have an ulcer and several mildly bulged discs but nothing that should be causing me a great deal of pain. My ortho sent me to another ortho to have him look at my hip thinking that was causing my pain. That ortho said I had some hip problems but it shouldn't be causing the pain I was having. He sent me to another hip doctor but I didn't go. I got a copy of my radiology report and started researching. I had a number of issues but nothing seemed to jive until I searched for tarlov/perineural cysts. Bam, there were my symptoms lined out for me. You cannot web search Tarlovs and not find Dr. Frank Feigenbaum. I am grateful for that. He treated my cysts in July. I am still recovering but am getting better. I thought I was going to be like that for the rest of my life. See that bike in the picture? I hope to be riding again by Spring. Before Dr. Feigenbaum and his staff came along I had no hope of riding again. I was on the verge of selling it. It's collecting dust in the garage now but not forever.
I suffered for many years with the pain becoming worse every day. I could not sit or stand comfortably for any length of time. Many doctors gave different diagnosis. None of them were accurate. Finally after 2 MRI scans, I noticed a tarlov cyst noted on the 2nd report. I researched them myself and saw a local neurosurgeon that told me it was impossible for it to cause symptoms. It was then that I made an appointment with Dr. F. Turns out that I had 5 cysts in the sacrum. By then it was difficult to walk at all. I noticed immediately after surgery the pain in my feet was gone. 2 years later and my pain level is down to about a 2 and some days not much pain at all. I have started working out again. I can walk and sit. I am getting my life back thanks to Dr. F and his wonderful staff. People thought I was just a complainer; now they know that I was really in pain. Thank you Dr. Feigenbaum!!!!
Rebecca from Ohio *Update*
Tarlov Cyst Surgery At The S1 Nerve Root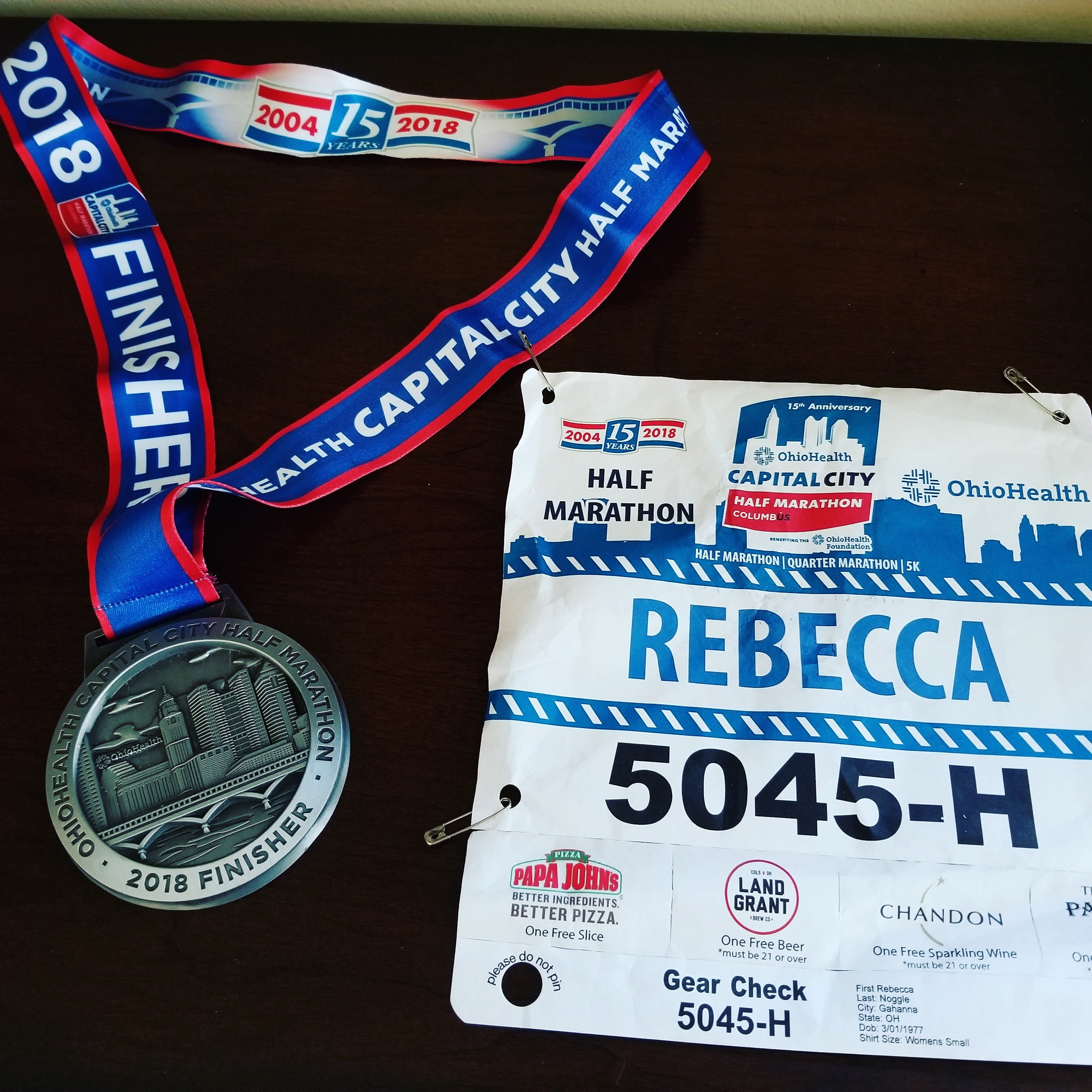 This is an update to my previous post (the one with the skydiving picture): About a year ago (7 years post-op), I started running for the first time in 23 years. Since then, I have completed several 5Ks, a 10K, and just finished my first ever half marathon. This would not have been possible without Dr. Feigenbaum's skill and expertise. I am forever grateful!
Maria M.
Meningeal Diverticulum, Tarlov Cyst surgery
In June 2017 I had a Tarlov Cyst located in the sacral area of my spine. I was impaired to walk freely for two years prior to Surgery. My doctors in Kansas referred me to Dr. Frank Feigenbaum. I was so fortunate to have this wonderful and competent doctor to treat my Cyst from such a risky place in my body. It is now 10 month after surgery. I never felt better like I feel now. I walk freely without pain, I work in my garden planting flowers and veggies for my enjoyment...I want to thank Dr. Feigenbaum and his medical and administrative staff for caring for me with so much compassion and loving care. God Bless all of you at the Tarlov Cyst Institute that have been achieving miracles to save people from invalidity. Thank you. Maria M.
Ruchi C.

Hello, my name is Ruchi and I am from Las Vegas, NV. I was diagnosed with a sister cyst of Tarlov in 2013. The neurosurgeon in Vegas told me that I have to live with it and there is nothing which could help me. I went under depression because of excruciating pain at my tailbone, I was not able to sit more than 20 minutes and nerve pain going into my right leg was horrible. It took my Docter at least a year to discover that I have a cyst in my spine and also I was told by my pain management doctor that the pain is in my head . So I started googling about my disease and came across Dr. Feigenbaum from Dallas. When I talked to him on the phone, I couldn't believe that he actually understands my pain and all the symptoms. It took me a while to decide on surgery, but finally I said yes for the surgery and November 3rd, I flew to Dallas, met the Docter for the first time, and November 4th he performed the surgery on me. The staff at Pine Creek Medical Center is very nice. Dr Feigunbaum is an angel. I am pain free and back to normal life. He actually had to reconstruct my sacrum and took my cyst out. Thank you Dr. Feigenbaum 🙏
If you are reading this, you or someone you love has been diagnosed with Tarlov or Meningeal Cysts, and are doing research to find someone to help. Well, you have found that someone. Dr. Feigenbaum is kind and understanding about what you are going through. He and his staff explain everything on your level so that you understand everything that is going to happen even before you ask one question. I am a month and a half post-op. I had no life at all pre surgery. The pain kept me on the couch or in the bed 22 hours daily. My best friend was the heating pad. When I finally received the correct diagnosis, I sent my MRI and report to Shands, Mayo Clinic, and all the top notch Neurosurgeons in town or surrounding areas. No one would or could help me. They do not have the experience or know how to treat this rare disease. Some of them haven't even heard of this disease. Now that's a little frightening. So I did my research like you are and found Dr. Feigenbaum. Twenty two years experience and has perfected a procedure to get rid of these cysts. That spoke volumes to me. A couple of days after surgery they had me walking the halls of the hospital. I hadn't walked that far in years. Now I can walk a little every day and sit longer than I could before. Dr. Feigenbaum told me that it wouldn't take overnight for you to get this way and it's going to take time to heal. Dr. Feigenbaum is an angel in disguise. A brilliant surgeon! His staff is just as wonderful as he is. I would recommend him to anyone. And no, I am not being payed to write this testimonial, this is how I truly feel. Still miss my heating pad.
April of 2016, I woke up with pain going down my leg and into my back, making it difficult to walk, sleep or get comfortable. At first, the thought was lower back disc herniation, but the MRI did not support that finding. The next doctor thought it was hip/muscular, but the next MRI did not support either. Meanwhile, the pain continued and I found it difficult to stand after sitting for a while in a plane or in my bosses office; there was difficulty sleeping and pain that radiated down my thigh. I finally went to a pain doctor, who looked at my films and showed me a tarlov cyst. He scheduled a nerve block to see if we could determine if the cyst was the cause of my pain. After I woke up, I had no pain for the next 8-10 hours, and I was happy to know finally what was causing my pain. He referred me back to my Orthopedic Back doctor who said I needed to go to Dr. Feigenbaum. I did, and then after my initial visit, found out I had two of these cysts, and decided to go ahead with the surgery. My surgery was this past May, and I must say from the moment I woke up, I have never felt any pain like I had for the past 1 1/2 years. I haven't taken any medication for pain or nerve pain, and I am working out again, to rebuild my strength and stamina. My head is clear of all of the medicines, I can sleep without waking up all night long and I can function normally in my life. I am very thankful.
2 years post surgery performed in Cyprus January 2015

Pre-surgery from Dr. Feigenbaum, I was in such distress with pain and lifestyle inconvenience; I was distraught with how to deal with this until speaking with Dr Feigenbaum and Debbie which gave me hope.

I can say improvement has been gradual but always progressive to date.

As of right now, I can drive my car for up to 2 hours with not much more effect than general stiffness. Before surgery I refused to sit at all. Now my perineum pain is gone and waterworks I think is normal for a man of my age. Previously anything from 6 to 10 trips to the loo through the night. Now only once.

I am so grateful for the skill and knowledge of Dr. Feigenbaum to be able to give me a quality of life which has to be appreciated when it seemed the rest of the medical profession were in denial with this condition.

My sincere thanks to Dr. Feigenbaum and to Debbie.
Dear Dr. Feigenbaum, I am so blessed to have had the expertise of Dr. Frank Feigenbaum when he performed a very complicated procedure that involved the sacro-spinal canal. I had multiple, large, intra-sacral meningeal (tarlov) cysts within the canal that caused sacral nerve root compression. This area was extremely thinned out due to the sacral lamina erosion by the cysts in the spinal canal. To finally find an end to such horrendous nerve pain is unbelievable to say the least. This surgery was totally successful and I now have my life back again!! I had such horrible nerve pain that began in June of 2016 and was so debilitating. The pain could last from seconds to minutes and several times it lasted for hours that it seemed there was no end to the pain. I could only describe it as "an electric shock", a "lightning bolt", or sticking your finger in an electric outlet or socket as it went ZZZ, ZZZ, ZZZ or zap, zap, zap. It took my breath away each time & I spent moments in prayer begging for it to go away. I normally have good pain tolerance as I deal with the ups and downs of MS along with FMD (fibromuscular dysplasia) and chronic Lyme. Since my surgery date of January 2017, I am so elated that I have NO nerve pain (except for only 2 days in a row of short, light twinges) I am so thankful and grateful to Dr. Frank Feigenbaum for an effective and outstanding repair of what could have been a lifetime of Hell. He worked on 6 Tarlov Cysts with 2 of them causing nerve root compression. Those that know me to be a "go-get-um", "fix it" and "get ur done" type will now be dancing with me on the docks of Walloon Lake as I am now "back, walking" in those shoes. I give Dr. Feigenbaum a 10 out of 10, he is an amazing physician!!!! FYI, Pine Creek Medical Center was fantastic as well. From the bottom of my heart, thank you Dr. Feigenbaum!
Shelley from Kansas
Anterior Sacral Tarlov cysts
Eight weeks ago I had surgery on the anterior bilateral S1 nerves and it was a complete success! I have absolutely no pain from these cysts, unless I overdo it. I'm very grateful! I still have other cysts that need to be worked on both in my sacrum and upper back.
Sabrina from Kentucky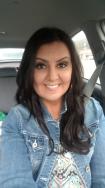 I had 9 Tarlov cysts treated in September of 2016. I still have more intrasacral, but I feel so BLESSED. I can now sit in an office chair for more than 15 minutes without complete agony. I stand without pain, I no longer limp. My pain and numbness are dissipating. I noticed the most significant difference in healing between month 5 and 6. I finally ran for the first time, just to test myself. I know my body is still healing, but It has definitely gotten better. I am so glad I chose to go through with it, and If the intrasacral sacs become an issue, then I won't hesitate to have them treated as well. The nurses and staff at Pine Creek Medical Center were beyond wonderful and I express the most gratitude for them.
Michelle from Australia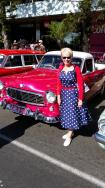 I had surgery on 4 Tarlov Cysts in February 2016 after years of hip and leg pain and then closer to my surgery date, numbness in my foot and toes. After surgery with Dr F I can do almost anything again and most days have no pain at all. My lower back does pain and I still get tingling in my legs if I overdo things, but I am walking, gardening and generally living life again, thanks to Dr F. Also the aftercare I have received from Debbie via email has been fantastic. Nothing is too small an issue for her to answer and she replies very promptly, even on the weekend. So thank you Debbie and thank you Dr F. Also the care we were given in Cyprus was wonderful from the time we arrived until the time we boarded our flight to come home.
Anna from Alabama
Meningeal Diverticulum and Detethering
I would say my pain started somewhere around 2007. I got to a point where I was in pain every single day, without fail. My lumbar area, buttocks, & even down the side of my thigh to right behind the knee was even sore to the touch. It felt constantly bruised. After countless doctorsâ visits, with many different kinds of doctors I got the diagnosis of Fibromyalgia. I did have an MRI in 2010, & the orthopedic doctor referred me to a Neurosurgeon who said that the cyst was fine. It could stay right there forever, no big deal, lots of people live with them. Okay so I did. I was. Fast forward, June 2016, I stepped out of the passenger side of my truck to enter a place of business when I was struck on my left side by a truck that came airborne off the nearby elevated highway. After that I couldn't sit, stand, walk, sleep, etc. without pain. I began to avoid stairs & walking long distances. I began to miss my kids ball games, & miss work because the pain was so intense. I did 12 weeks of physical therapy only to be told I was going backwards in their recovery process. After the PT & ordering doctor discussed this they decided we would order an MRI with contrast. (We did a MRI & X-rays immediately after the car accident & their initial diagnosis was deep tissue bruising, just banged up). This MRI report said there was a very prominent Tarlov cyst present in my sacral area. Now that the cyst had a name I began to do my own research. That's where I found Dr. F & his website / studies had so much information!! I also found out that if these cyst suffer trauma they could grow in size. Mine had done exactly that! Unfortunately I don't have a screenshot or picture of my cyst in 2010, but it was only slightly larger than the one on the left from what I remember. Maybe the size of a half dollar. The picture on the right was mine after the accident, & what Dr. F removed. He & his staff did a wonderful job!! Though I'm still waiting on the nerves to completely settle down I have faith they will!! I am 7 weeks post op & already I can tell a huge difference!! I have high hopes for my recovery & will be forever grateful to Dr. Frank Feigenbaum & his amazing staff!!