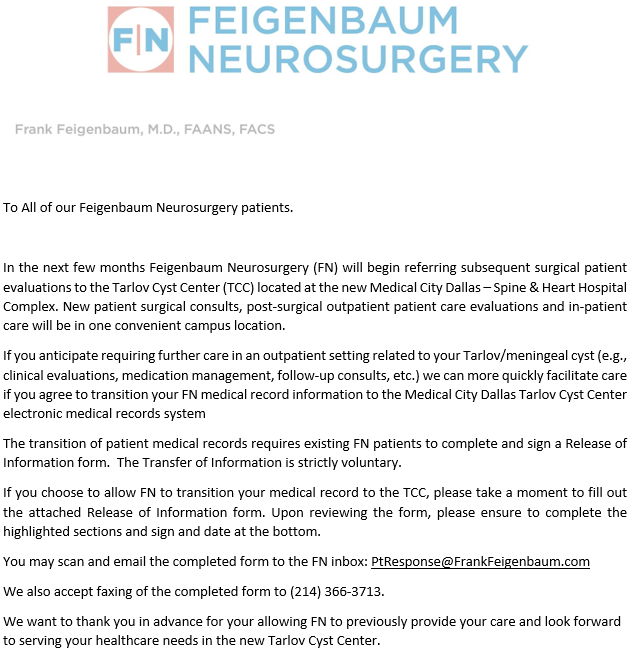 Tarlov Cyst Center Release of Information form


We are temporarily located at:
7777 Forest Lane Building C, Suite 520
Dallas, Texas 75230
Effective 12/1/2019, we are no longer accepting UnitedHealthcare. Currently we are in contract negotiations and hope for resolution soon. We apologize for the inconvenience.

Dedicated to Helping Patients Get Their Life Back
Frank Feigenbaum, MD is committed to excellence by pledging to provide the highest quality of spinal care possible.
Dr. Feigenbaum treats many spinal conditions with a strong focus on Tarlov or meningeal cysts and minimally invasive spine surgery. Dr. Feigenbaum is one of only a few surgeons in the world with the experience and proven good outcomes with surgery for these rare cysts. Dr. Feigenbaum's practice routinely treats patients with giant meningeal cysts from all over the United States and other countries. He has developed and refined a surgical treatment that has been shown to improve the lives of patients.
We are pleased to have you as a patient. If you have any questions, always feel free to contact our office and our trained staff will assist you in any way possible. ↑ Back to Top